Ever wonder why jewelry is priced
so differently brand to brand?
Allow us to shed some light on how AMJ determines the retail value of our handmade jewelry.
Where is it made? Is it made locally by a small business like ours?
Local production versus overseas means very different manufacturing costs. While creating things in Philadelphia may cost more than other places, it means that we have a personal connection with every person that touches each piece of jewelry. We know their working conditions and love supporting these individuals whether it be our own remarkable staff or talented vendors from Philadelphia's historic Jewelers Row.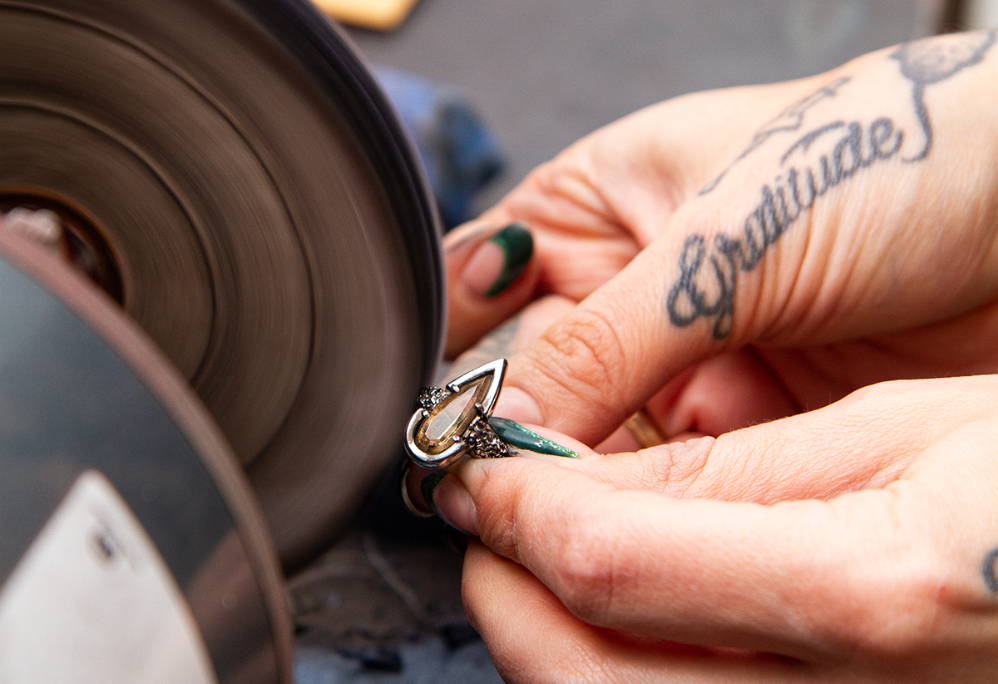 2. What materials are used?
We all know solid gold is expensive but prices can vary a lot from brand to brand. Independent jewelry companies like AMJ make small-batch jewelry and use local resources. And, at our scale, you'd better believe there aren't bulk discounts. Because we make each item just for you when an order is placed there is no wasteful overproduction!
We know there's a lot of jewelry floating around out there that looks like good quality but the type of gemstone and where it's sourced play a big role in the price. Sourcing ethical gemstones like our herkimer diamonds is much different than buying anything you find on the interwebs.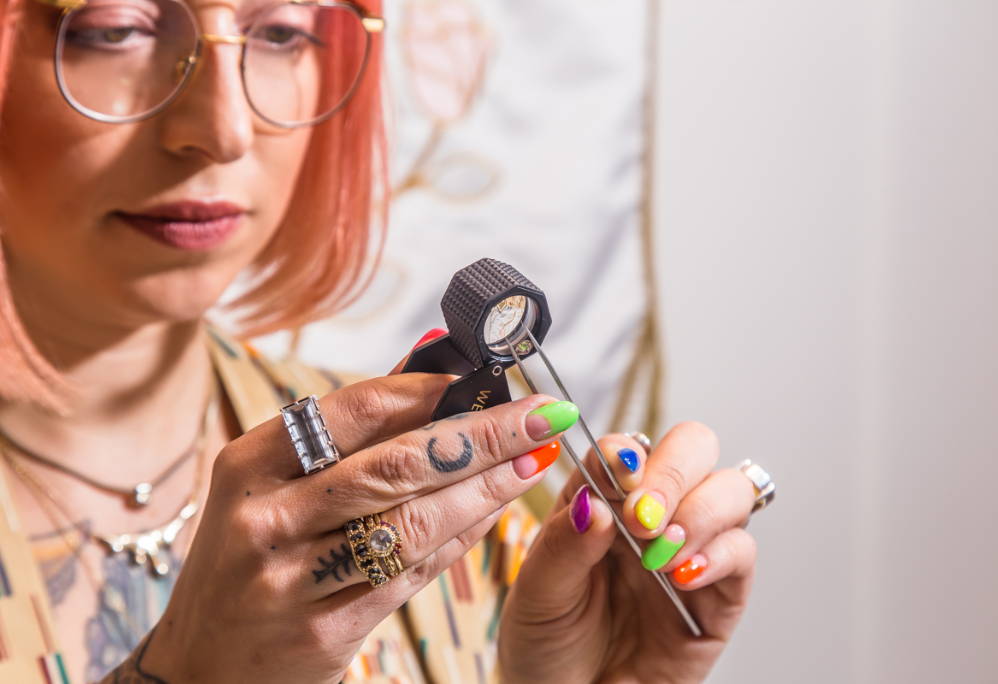 Having an experienced bench jeweler handcraft your piece is more expensive than assembly-line or machine manufacturing. Handmade also means you get the best quality possible because a human oversees the production from start to finish. And, rest assured, our employees are respected (adored, actually), well-paid and take many, many breaks.