Celebrating Earth Day : Today & Every Day
Here at Angela Monaco Jewelry, Earth day is one of the most important celebrations of the year. As a jewelry company, we have a responsibility to the planet, to our community, and to our customers, in ensuring that we craft the finest pieces with the lowest impact. This year's Earth Day theme is called "Investing in our Planet" and we're ecstatic to start the conversation and share what this looks like for us.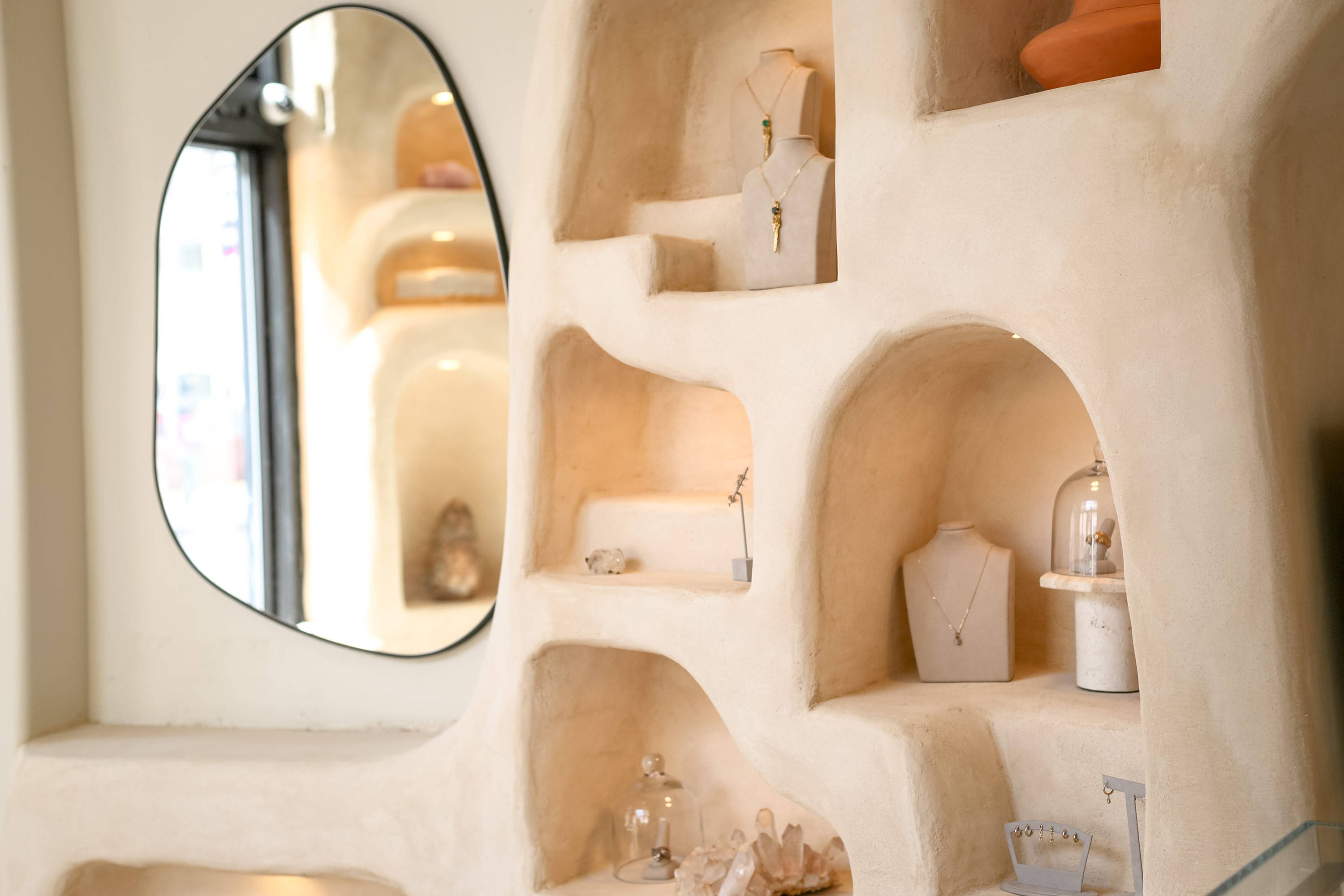 AMJ sees sustainability as a holistic and authentic strategy woven into the core of our brand. Our commitment to our team –our people– is at the center of our philosophy. We are proud to say that we're a woman-owned and woman-operated company with an ethnically diverse team and composed of some truly cool individuals who each commit to being sustainable in their own ways. We strive to empower our team by providing fair wages and by offering a workspace where everyone can express their creativity and use their skills freely.
Our love for our community runs deep and we're grateful for the opportunity to work with family-owned businesses on Philadelphia's Historic Jewelers Row in the production of our beautiful pieces. This in turn stimulates the local economy while minimizing the environmental disturbance of transportation and shipping.
The materials we use in-house (for day-to-day tasks and for packing & shipping purposes) are 90-100% post-consumer recycled fiber and we try to implement environmentally conscious studio practices (like disposing of chemicals properly to diminish the gallery's carbon footprint).
Thanks to our various partnerships with ethical associations, reclaimed precious metals and ethically-mined gemstones are used whenever possible. (We'll talk more on this in a bit!)
In-store events are hosted at AMJ's sister store, Ritual, to promote local artists committed to sustainability, furthering our aim to create a community of environmental awareness in Philadelphia and beyond.
All of our diamonds pass the conflict-free Kimberley Process criteria with flying colors, and are sourced through trusted industry experts who demonstrate strong tracing principles. We're lucky to work with some of the industry's leaders in ethically mined, ethically-sourced, and lab-created diamonds. If you're looking to go further into the realm of conflict-free stones, then sit tight – we have various options for you!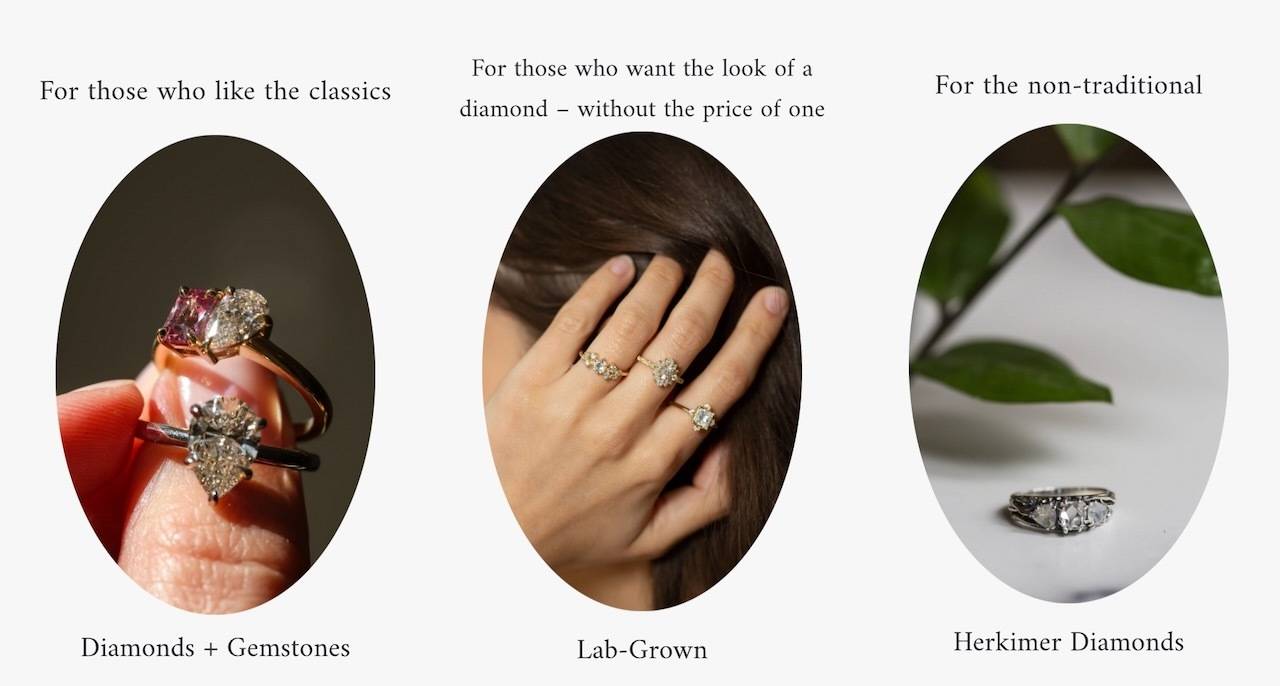 Heirloom Redesign: We have so much fun brainstorming with our customers and coming up with ways to give their heirloom jewels new life. These stones are technically recycled, making this the most sustainable option when making a bespoke piece. If you're interested in creating a custom piece, book a consultation with us.

Misfits Diamonds: Misfits Diamonds places an emphasis on sourcing a range of uniquely shaped and colored stones. Because their stones are sometimes the product of larger stones (think scraps or leftovers), we are maximizing each mined stone and reducing waste. Take a look at our available loose stones here.
Diamonds: We partner with Diamond Foundry, the leading company in lab-made diamonds, to make all of your custom diamond ring dreams come true. Lab-grown diamonds look like a diamond and have the same chemical composition as a diamond but cost significantly less and are more sustainable and conflict-free. If you'd like to bring your dream diamond ring to life, feel free to use our fun ring-builder tool.

Moissanite: When compared to diamonds, Moissanite can hold its own when it comes to brilliance, hardness, and beauty. It's a rare mineral that is now lab-produced and can easily mimic the look of a diamond without the heavy carbon footprint that it carries. We love to work with this stone because it's easy on the earth, wallet, and eyes.
If you've visited us before, you've heard us rave about Herkimer Diamonds. It's Angela's favorite stone (she's adopted it as her April birthstone) and our Herkimer Diamonds are mined in upstate New York by Angela's very own friend, Adam. Herkimer Diamonds are technically a double quartz but are beautiful and sparkly. Oh yea and super affordable! For more on all things Herkimer, be sure to head to this blog post written by our very own Angela Monaco.

Our Goal: To be transparent like a Diamond
We're proud of all of our accomplishments and our deep commitment to mother earth, but we know the work is ever-evolving. This year, our biggest goal is to finally be certified as a Fairmined Gold retailer. With this certification, customers can have full confidence that all of the gold used in our pieces is completely traceable and ethically & responsibly mined. While we don't have this certification just yet, the option to use Fairmined gold is always on the table.
Committing to a sustainable lifestyle takes time and effort, and we welcome any and all feedback from our community. If you have any suggestions on how we can improve our practices, if you know of any events revolving around sustainability, or if you simply want to say hello, please reach out to us at info@angelamonaco.com, DM us on Instagram, or stop by in person – we love to chat!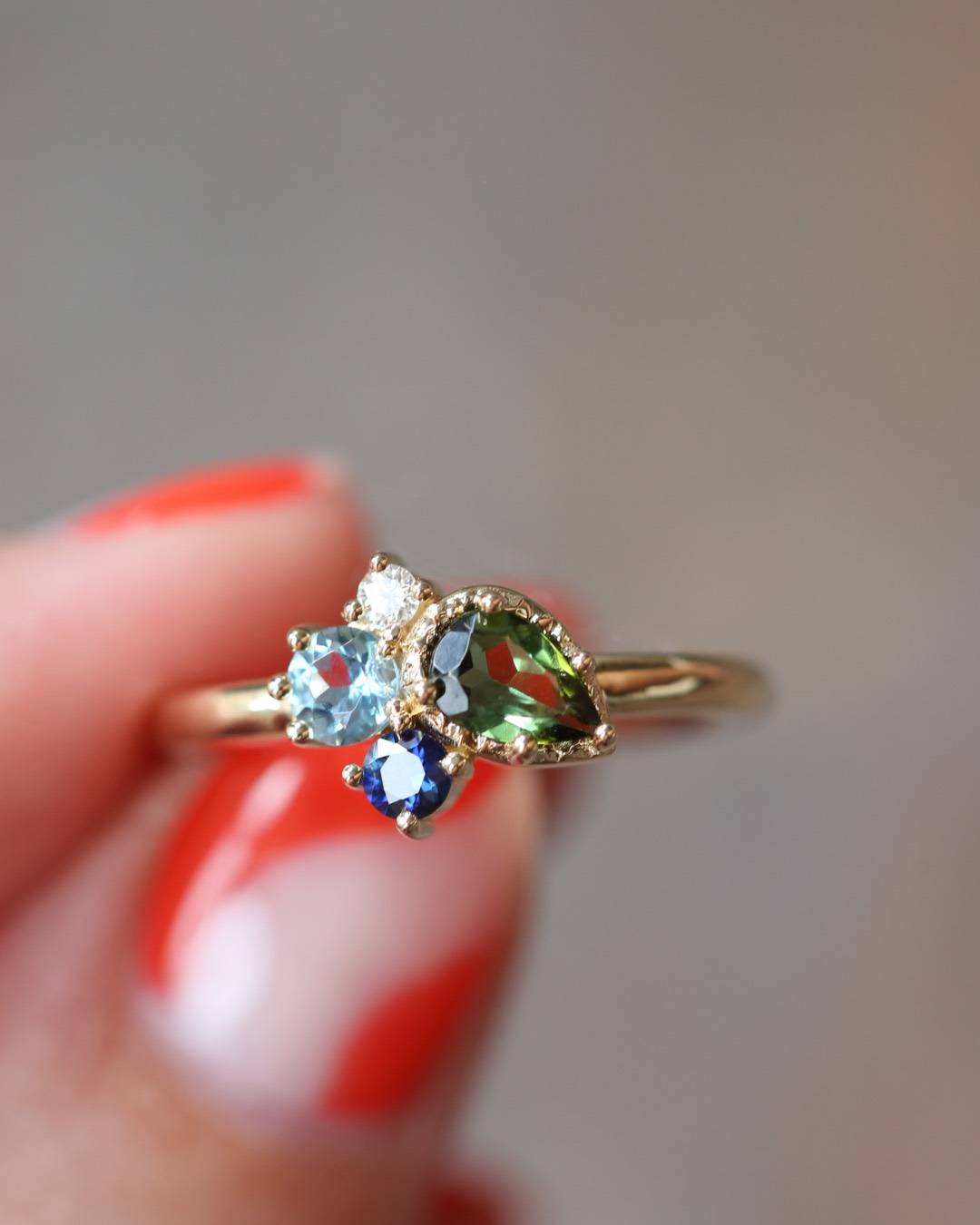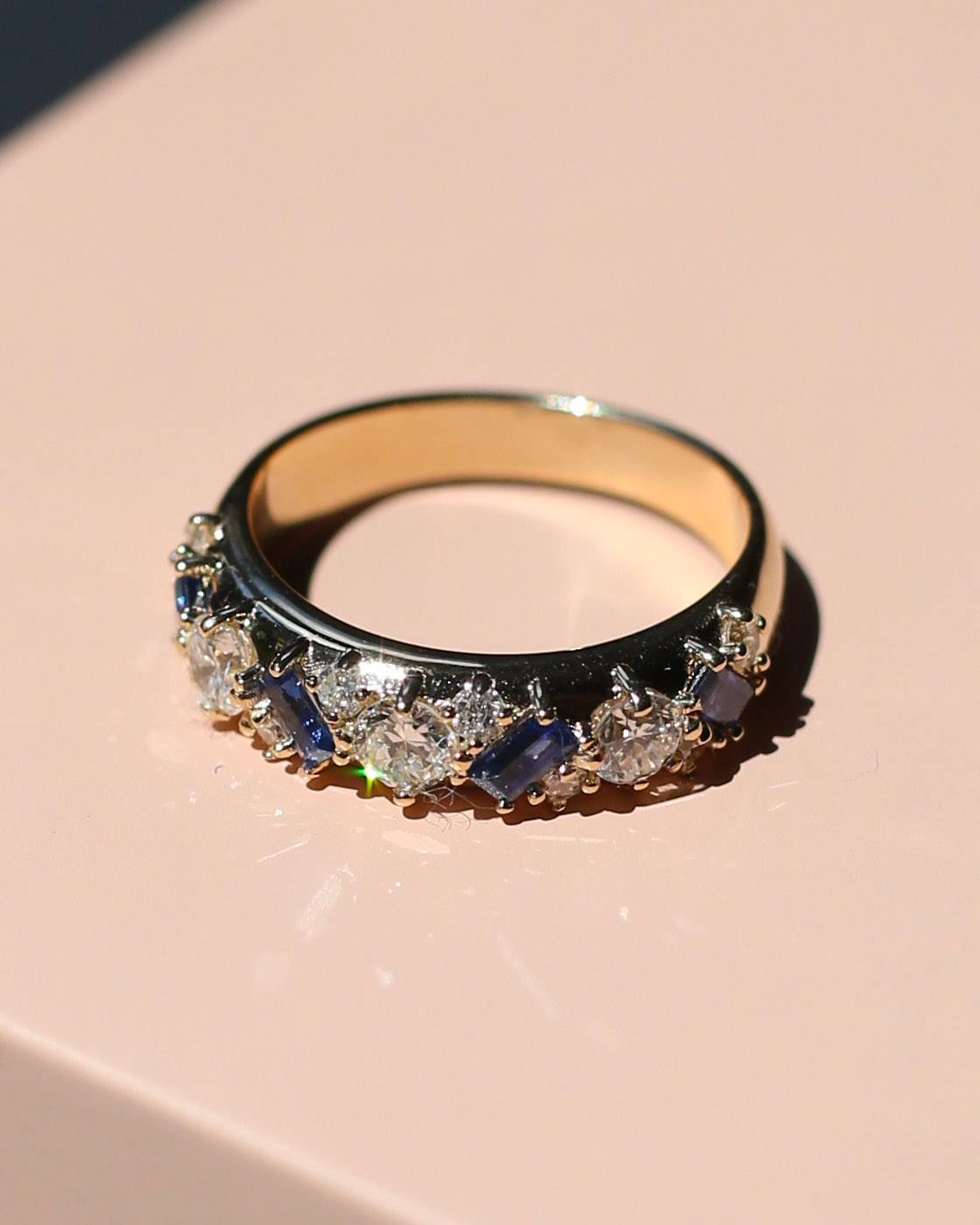 With ten plus years of jewelry experience, Angela's collaborative approach to custom jewelry design allows for each love story to shine.
Our partnership with Misfit Diamonds means we get to bring you the biggest collection of loose diamonds like these beautiful new Canadian gems.